Surveys
For more than 20 years we have helped companies and organizations with strategic bases for decision making based on our well-tried and scientifically supported surveys. We help you measure the right areas and get a clear picture of the present situation and your preferential areas of development.
Our portal is easy to use and quickly gives you the general overview needed!
Recommended process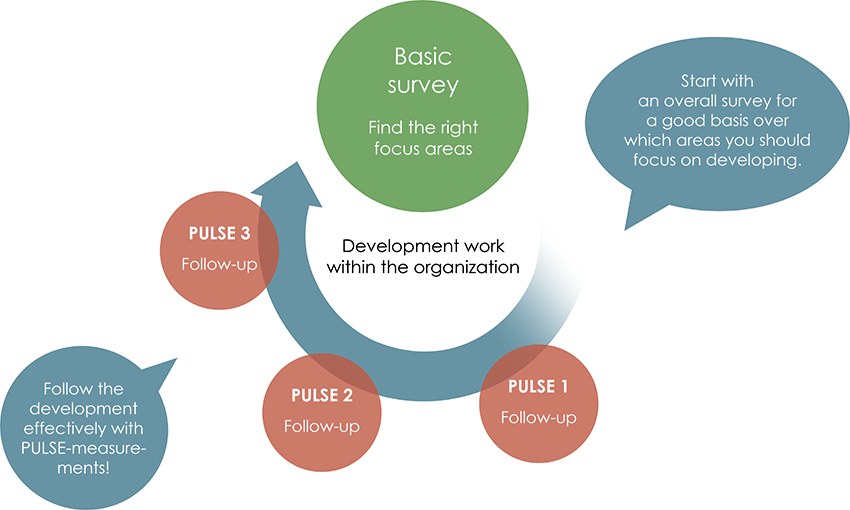 Employee surveys
Zondera's employee surveys consist of relevant questions and are based on a scientific ground and well-tried methods. In an employee survey, your employees are given the opportunity to provide information about how they feel and what they think about the work environment.
Every employee survey is unique but the goal is always to make your employees feel commitment and satisfaction.
PULSE measurements
Zondera's PULSE measurements are a quick and resource efficient way to check the present situation of the organization.
Take the PULSE, either with the aim to follow the trend in your key indexes, to set the focus on a specific area or to follow up the effects of the change activities that have been carried out, for example after the last employee survey.
Everything can be found in our easily used and interactive portal.
Download our product sheets for a summary of our surveys, products and services.
(Only available in Swedish at the moment)
Get started right now with increasing employee engagement and well-being within the organization!